WinSCP Guide¶
Published on 27th September, 2022.
Updated on 15th May, 2023.
Introduction¶
WinSCP is a drag and drop file transfer client for Windows user. In this tutorial, we will cover the basic setting to get you connected to CREATE HPC. You can obtain the latest version of the WinSCP from https://winscp.net/eng/download.php
Setting¶
1.select scp from drop down menu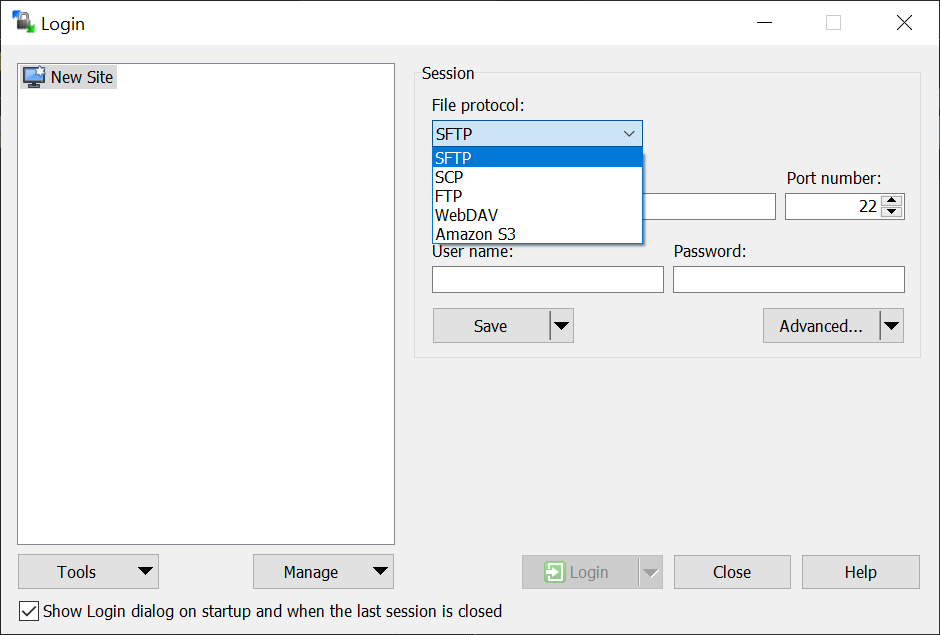 Host name: sftp.er.kcl.ac.uk
User name: your knumber (without @kcl.ac.uk)
Password: leave it blank
click Advanced...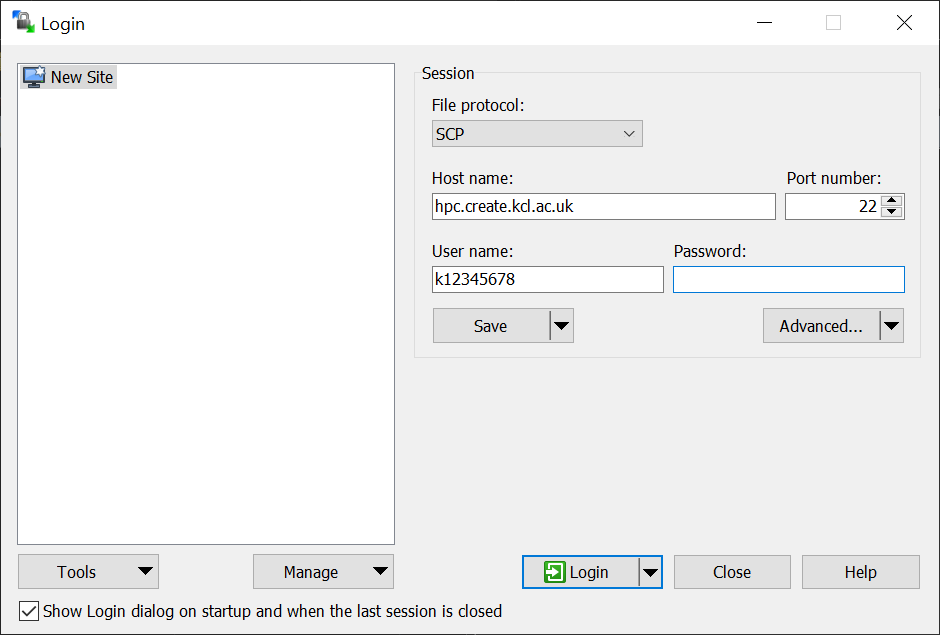 click SSH->Authentication (on left panel)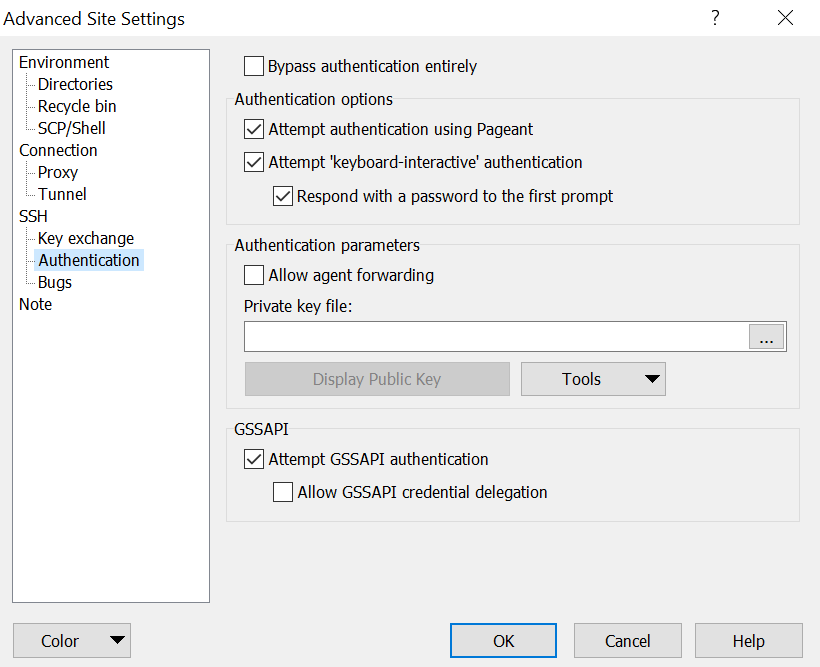 Private key file:
click ...
select your private key file
click ok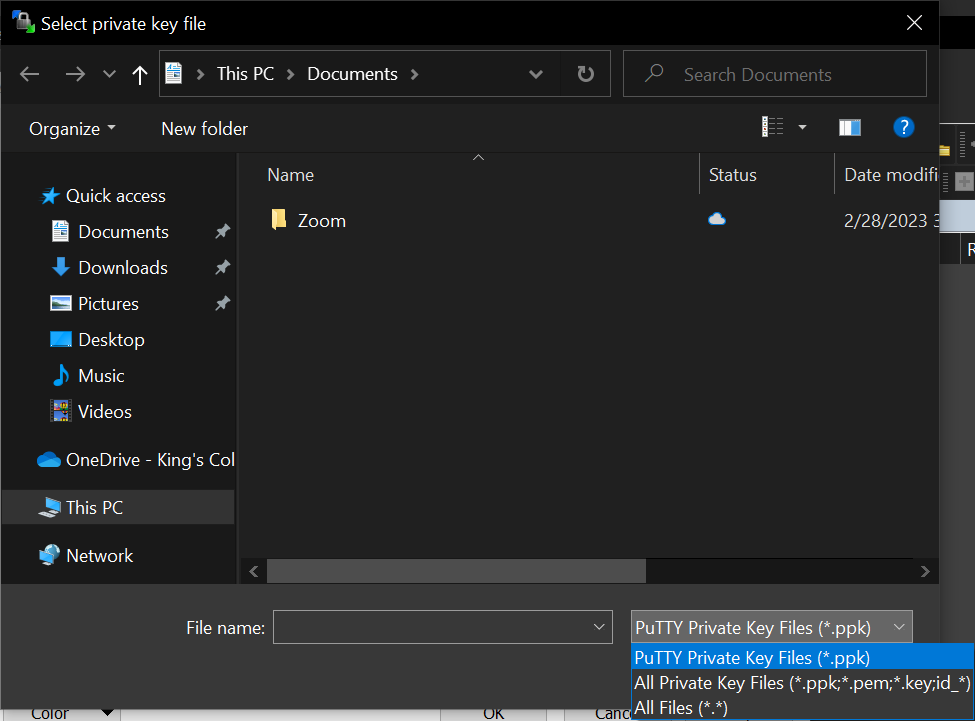 click Login
click yes

you may need to approve your mfa

click continue here and then go to (https://portal.er.kcl.ac.uk/mfa) to approve your access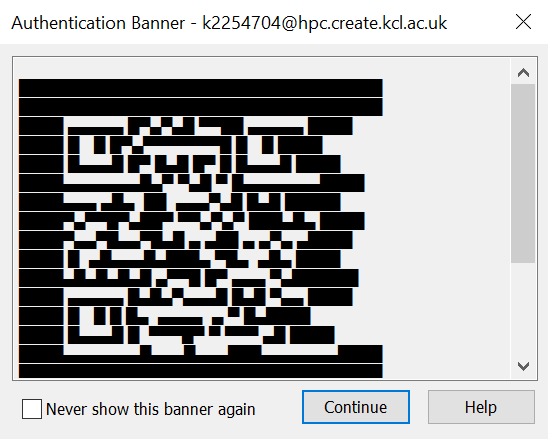 your directories on HPC should be on the right side panel